The Maigue Rivers Trust is all about celebrating the rivers and people who live in the catchment. One of the projects we are working on is gathering stories from local people living in the catchment.
Trudy Reardon is from Knocklong, and she has very kindly sent in a short piece about what you can find if you visit Knocklong.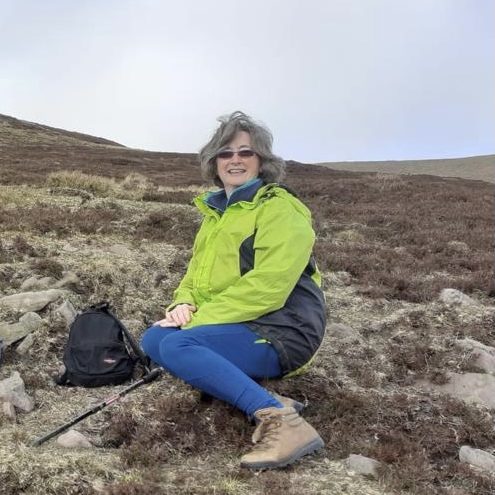 The river in Knocklong is the Drumcamoge that eventually becomes the Camogue River in Knockainey. The Camoge joins the Maigue River just south of Croom.
Walk Knocklong Hill – by Trudy Reardon
You can park your car at the Community Hall and head up the Old Road. Once past some houses, the road rises quite steeply to the Old Graveyard entrance. There is plenty of birdlife, Jays, Sparrows, Finches and song to accompany you with blackthorn, whitethorn, celandines and ferns galore. The graveyard cannot be seen from this point, but you can see the remains of a Castle to your left. The 16th century Castle was once the stronghold of the O Hurleys. Occasionally people walk up to the graveyard to visit relatives' graves and to take in a view of the Galtees, Slievereagh and the surrounding countryside. A small quarry behind you forms part of farmland as does the Castle.
Back on the road you can continue to the top of the hill and here you can make a choice. You can go straight ahead past the Old School built towards the end of the 19th Century or walk down to your right towards the Church. Blackthorn bushes are aplenty here along offering a cache of berries in autumn. The hill slopes down to a T-junction and again you can go right or left.
To your left takes you to the Cross of the Tree and right past a few traditional cottages and new bungalows back to the Church. Halfway there you pass the Mitchelstowndown Road on your left. This makes an excellent addition to the walk as you have an unobstructed view of the sweep of the Galtees to your left and Slievereagh on your right. A popular returning point is at the bridge under which a river flows to The Morning Star. If you continue on here you come to another T-junction, the road to the Welcome Inn on your left and a private roadway to your right.
Back at the Church you can try out the new footpath to the school, go back up the Hill or continue past the Church down the New Line back towards the village and the Community Hall. Couldn't be better on a frosty morning or a sunny day.